Rope Tales is proud to present Sugiura Norio in Milan.
Bondage photography is becoming increasingly popular, and we are trying to give enthusiasts from all over the world a chance to learn from the most important photographer of this kind from Japan.
Where
Yugen Studio
Via Giulietti 8
20132 Milano

MM2 Crescenzago
When
Saturday and Sunday
March 25-26 2023
10.00 – 19.00
Workshop
Sugiura Norio will hold a lecture about his vision of kinbaku photography, explaining the influence of Japanese culture on the developement of bondage aesthetics. He will demostrate his method of work, with two actual shooting sessions.
There will be a hands-on workshop as well, in which he will educate several attendees about how to realize photographs inspired by his style. The workshop will consist of 5 shifts of two hours each, educating up to three photographers in each shift.
Photographers
Those who choose to attend as photographers will have the opportunity to be directed by Sugiura Sensei during one shift. The will take pictures of an elegantly er**ic bondage scene, surrounded with a supporting team who takes care of every detail, for the production of the best possible images.
Each photographer will also take part in the opening theoretical lecture and will have the chance to observe all other shooting of the workshop.
Some photographers might also be asked to contribute as assistants during other shifts, when they are not taking pictures.
Assistants
Those who choose to attend as assistants, will be able to join in the opening theoretical lecture; and watch all the sessions. They will be assigned tasks other than taking pictures during one or two shifts.
Watchers
To avoid overcrowding the studio, we decided not to sell watcher tickets. If you would like to attend as a watcher, you are welcome to purchase an assistant ticket. We will assign your tasks to another attendee. You will be able to join in the opening theoretical lecture; and watch all the sessions.
Partners
We understand bondage is a recreational activity, and some attendees might be willing to travel with their parner(s). To avoid overcrowding, only attendees will be able to enter the studio during the workshop (one ticket per person).
For the attendees partners we will arrange a Telegram group, so they will be able to coordinate some group activities (namely sightseeing) among themselves. There will be a social event (Rope Jam) at Yugen Studio on Saturday night, free to join for workshop attendees and their partners.
Schedule:
Saturday morning: Theoretical explanation of the Teacher's vision about photography; Practical demonstration of his method of work.
Saturday afternoon: Hands-on workshop. Two shifts, educating three photographers during each shift.
Sunday morning: Practical demonstration of Teacher's method of work. Hands-on workshop. One shift, educating three photographers.
Sunday afternoon: Hands-on workshop. Two shifts, educating three photographers during each shift.
Please note the schedule might change.
Who is Sugiura Norio?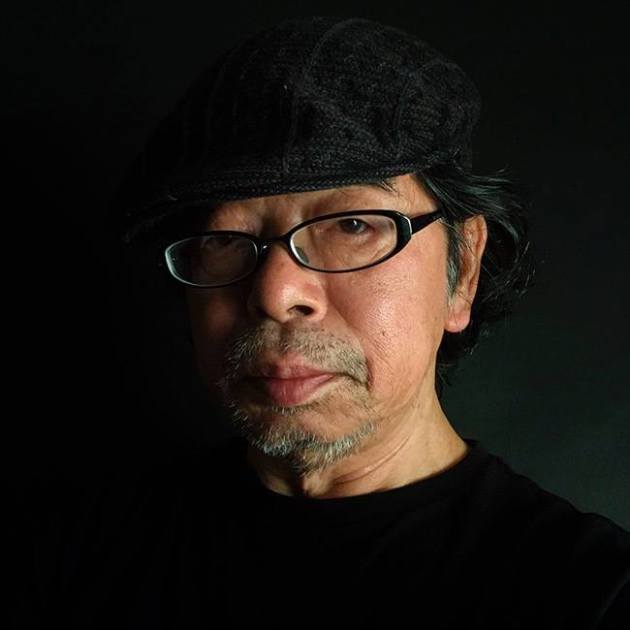 Date of Birth / April 9th, 1942

Until 18 years old, Sugiura Sensei lived in Nagoya.
He dropped out from design school as he found little to gain.
He had experience working as construction coordinator for TV Puppet show.
In early 70's he worked for strip shows as lighting technician / program director at ASAKUSA Eastern Theater.

Back in those days, the strip show industry was already on a decline, as most famous dancer were retired.
At the same time, Blue Film was coming to the forefront of adult industry.
Around 1978, when Blue Film was at the apex, he was introduced to Dan Oniroku from Tako Hachiro, to become his director assistant.
At the time, Mr. Dan was producing blue theatrical performance held in between interlude of Blue Film.
The performance consisted of 10 local theatrical groups, including actress Beni Machiko and theatrical leader Tako Hachiro.

Later Mr. Dan's production published "SM-King" and Sugiura Sensei participated actively as magazine editor.
As Sugiura Sensei managed photo shooting procedure, he naturally learned how to handle the camera.
After he had experienced 3 to 4 years in SM film making production, he got established as freelance photographer.
He works mainly with SM magazine "SM select" and "SM fan", the most popular SM magazines at that time.
By the end of 80's, he has already taken charge of front cover photography of
"SM mania" and "SM secret novel" magazines.

It was the most glorious period of SM magazines, many SM masters like Dan Oniroku, Chigusa Tadao, Mino Muramitsu, and Tsujimura Takashi has actively participated. Later, Sugiura participated in Miwa Publishing house, and continued to produce front cover photography of SM Maniac magazine until today.
Models
Guest Star
Miho Ikeda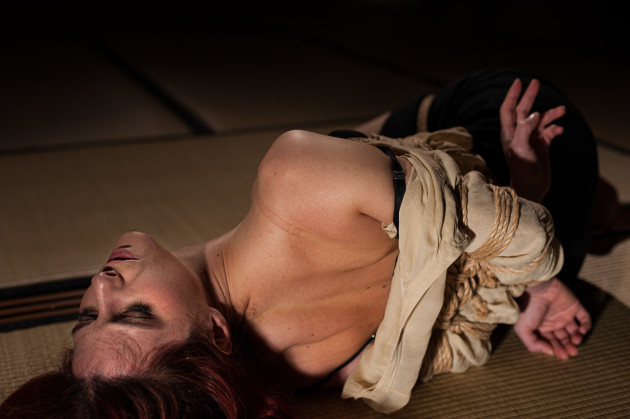 Marta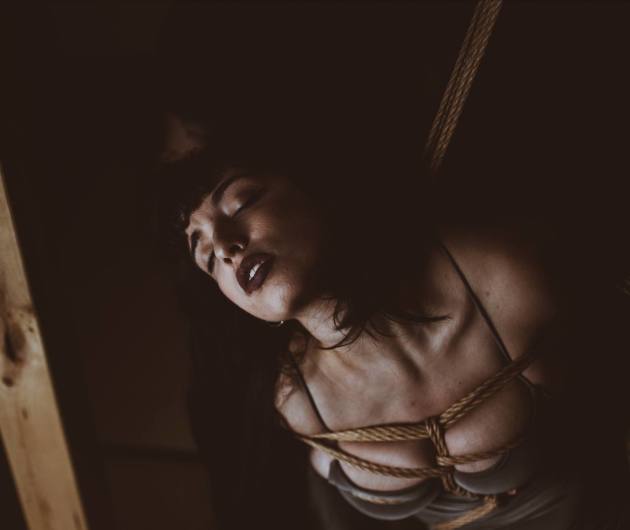 Bastet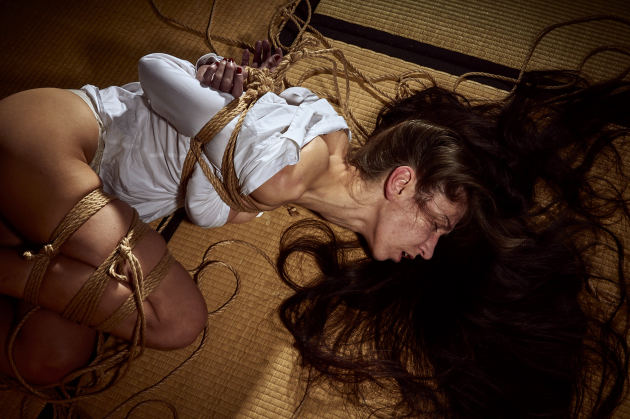 Natasha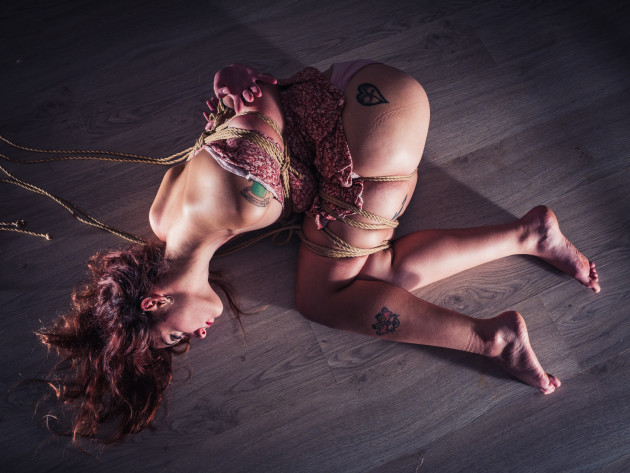 Margot